UPDATE, Jun.26. 2010 NAHJ Convention, Denver, Co: Thank you members, friends and colleagues.  With a majority of votes I have been elected and will be serving in the best interest of our membership.  And we're hitting the ground running.  Saludos, Patricio
============
It's time… and Your Vote will make a difference in NAHJ's Digital Future.  Your Vote will "hire" Patricio Espinoza, a seasoned 25+ year All-Platforms, award winning Digital Journalist who has, and is already working in NAHJ's Digital Future:
Put Patricio's Digital expertise to work for you as NAHJ's 2010 OnLine Officer!!  VOTE HERE
Not just any web guy…. but an Experienced, Seasoned Digital Journalist & Web Geek already working for you.
Here's what others have to say…
source: facebook
"His experience, dedication and knowledge of current media trends makes him ideal for helping to propel NAHJ into the digital age" Dr. Kay O'Donnell, OLLU, San Antonio, TX
"Patricio Espinoza es sin lugar a dudas uno de los pioneros de la TV hispana en los Estados Unidos, su experiencia, dedicación y entusiasmo lo hacen el candidato perfecto" Patricio tiene la experiencia de un maestro y la energía y entusiasmo de un estudiante! Francisco Cuevas, Telemundo Network
Patricio, I am signing your petition, because I know you are about helping journalists (veterans and newbies.) What I like about you is that you never give up, you don't give us lip service for a vote, and you stand up for the members. You should run for President. Good luck!Rebecca Aguilar, NAHJ Journalist of The Year
Patricio, gracias por el entrenamiento multimedia para la redacción de AL DÍA en Filadelfia. Como te dije fue una gran experiencia no sólo por compartir con nosotros tu amplia experiencia en el periodismo online, los medios sociales etc. sino por la energía y entusiasmo que también nos dejaste. Como ex alumna de las prácticas de NAHJ y de los 'Student Projects' estoy segura que eres el candidato ideal para 'Online Officer'. Adriana Arvizo, PonteAlDia.com, Philadelphia
UNITY believes in Patricio's efforts and contributions And so do…. two former NAHJ Presidents, one former UNITY president who endorsed Patricio's candidate nomination.

Now you can decide and cast YOUR VOTE HERE
Hello, I'm Patricio, as your NAHJ On-Line officer, I will leverage today's digital journalism tools to benefit you, our membership.
To bring a more open community to our nahj.org.

To take our traditional workshops and training Online.

To offer a more active Online Job board & Employer postings that work.

To open our site to member blogs and use interactive multimedia.

To host LIVE Webcast on issues of interest to our membership.


To Embrace Today's Digital & Social Media Tools today!
And among my most ambitious commitment: As your NAHJ Online Officer I'm already forging partnerships to support and encourage our membership Independent Community and Hyperlocal Journalism efforts:  Entrepreneurial Development, Access to Funding & Grants, Mentorships and Training to help succeed our traditional journalists in transition and those already on their way.
Y si hablas y trabajas en Español: ¡Tu También Cuentas!  Conozco nuestros medios, cultura y necesidades.  Y se como siempre te has sentido extraordinariamente "extraño" en NAHJ. Esto no ocurrira en linea. Yo escucho, entiendo… Tu Voto y Tu Voz y hoy lo necesito para cambiar las cosas.
It's a whole New Journalism Ecology, and it is time we catch up and help NAHJ and our membership survive.    If you, like me, are one of many challenged to afford our Denver convention… Today's Digital Tools can help, and for a fraction of the cost bring the convention to you while still financially supporting our organization move forward and offer the best of both worlds.
I have the experience and the firm unbreakable commitment to help shape NAHJ's Digital Future.
I'm an independent Journalist and Publisher using today's free, open source tools.  A Knight Digital Media Center, Poynter and McCormick Fellow.   A seasoned Print, Broadcast and On-Line journalist.  And experienced NAHJ Board Member.<
But most of all, faced with lay-offs and new technology, I know the trenches and what it's like to survive today's challenging Journalism times.  And more importantly, help others to do the same.
NOW I need Your Vote!
But I'm not just waiting for the ballots… I'm already working for you @NAHJ.  Most recently, as a key developer/contributor, I helped bring NAHJ.org into today's digital world of interactive and social tools using the world's most popular platform WordPress.  Our NAHJ.org is full of potential new ways of making a difference, and is ready to take the next step.
So what does our NAHJ Board need to move forward? Your Vote of confidence for Patricio to take "el toro por los cuernos" With your support, together we will leverage today's Digital and Social Media Tools to benefit our membership.
Put Patricio's Digital expertise to work for you as NAHJ's 2010 OnLine Officer!!
–
| why patricio | about patricio | google patricio |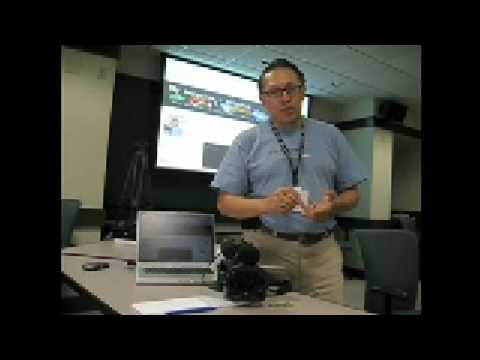 SEE CAMPAIGN ARCHIVES: